Sole Distributors of VTN Attachments Australia – Quality Demolition, Recycling and Handling Equipment.
Vintec Equipment is the sole Australian distributor of VTN Europe's demolition, recycling and handling equipment attachments. Headquartered in Perth, Western Australia – Vintec has an exclusive distribution agreement with VTN Europe, providing our customers with access to Italian made pulverisers, demolition crushers, screeners, crushing buckets and much more. Learn more about our range of VTN Europe attachments.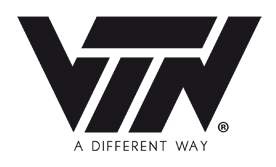 VTN's Demolition Recycling and Handling Attachments
VTN Europe is based in Pojana Maggiore and is Italy's leading supplier of demolition equipment, tools and attachments. Manufacturing since 1973, VTN Europe has built a solid reputation in world markets for innovation and quality.
We can deliver VTN's range of demolition attachments and equipment Australia-wide. Our Australian Distributor's Agreement with VTN Europe allows our customers to benefit from in-country sales support, as well as view working attachments from our showroom in Perth, Western Australia.
Call our attachments team to discuss your Australian demolition project today.
VTN Europe Attachments – Our Quality Guarantee
VTN Europe demolition equipment and attachments are made with Hardox steel, which is universally known for its high abrasion resistance and toughness. Together with its high yield strength and innovative design, VTN demolition equipment and attachments are proven to be lighter and more durable.

Australian Distributors of VTN Equipment
Vintec Equipment carries a diversified range of VTN products designed for all demolition, recycling and handling jobs. Our range of VTN demolition equipment and attachments in Australia include:
Pulverisers
Rail Cutters
Crushing Buckets
Excavator Buckets
Screening Buckets
Hydraulic Shears
Grapples and Grabs
Vintec's demolition attachments are suitable for primary, secondary and selective demolition works. Our range of VTN demolition attachments are ideal for crushing, shearing and extracting and offer unique solutions for breaking through wood, steel and concrete.
Browse Vintec's Australian demolition range.
Vintec's range of excavator recycling attachments cater for the sorting, screening and removal of demolished material, to reduce waste and support the re-use of valuable materials. From crushers, pulverisers, buckets and grapples, we have the largest range of VTN recycling attachments in Australia.
Browse Vintec's Australian recycling attachments range.
VTN's handling grapples and tools are designed to simplify the loading and haulage of demolished materials. Vintec's Australian range of handling grapples include solutions for handling, sorting, grabbing and digging.
Browse Vintec's Australian handling grapples range.
SALES
Vintec Equipment has access to a comprehensive range of New Equipment covering Demolition, Recycling & Handling, guaranteeing the best possible support for all our customers and the very best tool for any given job, all backed-up by experience and knowledge that you can trust.
HIRE
All of our products are available for both short and long term hire. This means a minimal outlay for expensive machinery and reduced maintenance costs, but the same unbeatable customer service and expertise from our team. The best combination to assure the very best tool for the job to get the job done right.
PRE-OWNED
On the lookout for some hard working machinery or a specific attachment but not with the brand new price tag? Well Vintec Equipment always has a terrific range of Quality Used Equipment on hand, so have a browse at the current stock.