A handling grapple is a hydraulically powered claw with two or more opposing levers to pinch different types of materials (waste, demolished material, logs, steel…) usually to lift or drag them.
Depending on the structure and rotator strength, a grapple can be used also for light demolition work, making the operator's job faster.
A grapple can be mounted to an excavator or to a backhoe loader with a movable arm.
Vintec Equipment offers a wide range of tools to handle, move or load different materials such as logs, rocks, stones, scrap, steel, waste, soil…etc.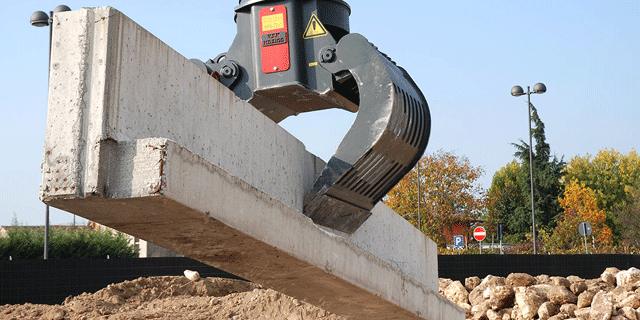 The handling range main features are:
High quality raw materials (Hardox)
360° hydraulic rotation
High clamping force
Some tools can be used also for light demolition
High customization depending on the work to do